Mallorca by boat
If you love the sea, there is no better way to see Mallorca than by taking a boat and go along the coast to a nice beach or a nice bay.
In the moment you are leaving one of Palmas ports, you will see the cathedral with the surrounding antique houses in front of the spectacular setting of the Tramuntana mountains. This is a view you can only enjoy on board a boat.
The charm of the different regions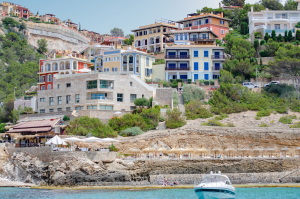 Along the coast, there are many other impressive scenes to discover. In the southwest for example, you will find beautiful bays where motor and sailing yachts are anchoring in the turquoise water and the impressive colorful villas are standing firm on the cliffs. There are also several beach clubs which you can access directly from the water or where they offer a pick-up service from your boat. The other parts of the island offer long sandy beaches, picturesque calas between majestic cliffs or impressive views of steep coasts. Often beaches will be visited by many tourists. But by boat, you will have access to hidden bays, where only a few people are sunbathing on the beach or snorkeling in the water. It is completely up to you, which of the two surroundings you prefer, because by boat you can reach all the beautiful places without worrying about parking spots for the car or the access towards the beach.
It's also very certain that you will pass by one of the light houses which still keep the fishermen safe during the night. It's undeniable what romantic pictures they still create when you see them from the sea.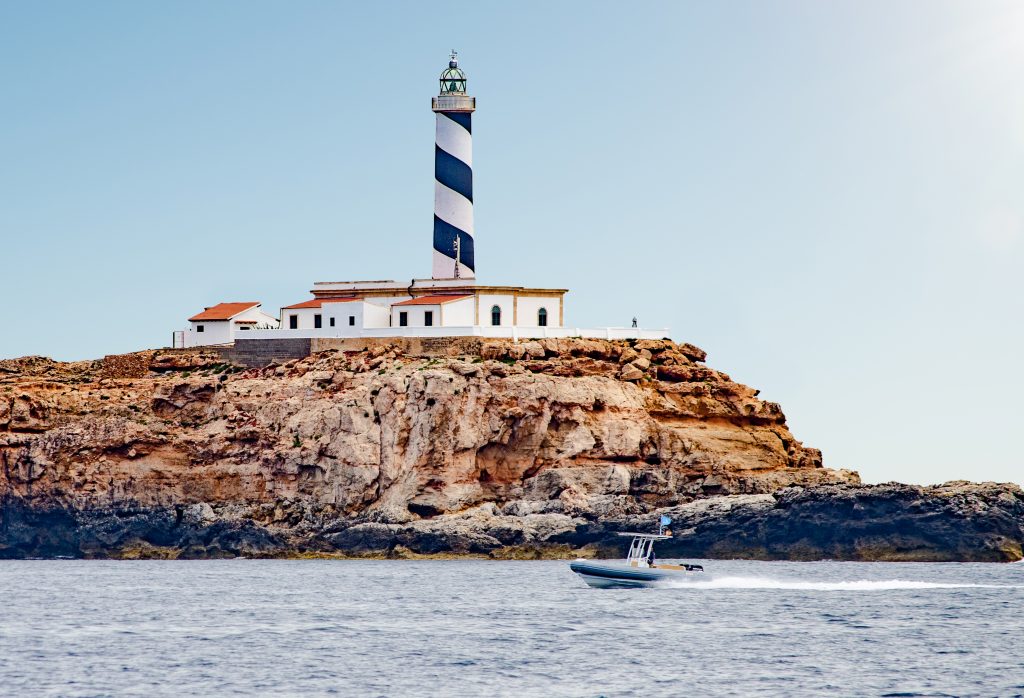 Watersports
Close to the coast, there are always other small and big, motor and sail boats. If you have a fast tender, you should definitely try some wakeboarding or other watersports as well. The possibilities are nearly endless: jet skis, paddle boards, towable rings, sea bobs – there are many water toys on the market for adults and kids.
There is also one more thing you should always do: Have a look from time to time into the water next to your boat, because if you are lucky, there might be some dolphins playing in the waves of your boat.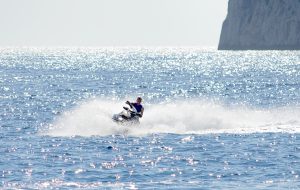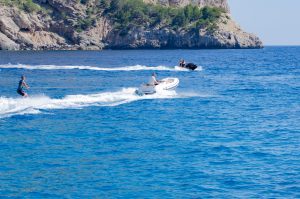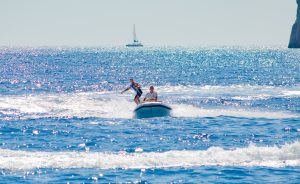 Your partner for every nautical need
At Yacht Center Palma, you will find everything you need for your safe and fun boat trip. With our four divisions chandlery, maintenance, boat sales and our nautical boutique , you get everything out of one hand and always have somebody on your side who can help you with what you need at the very moment.